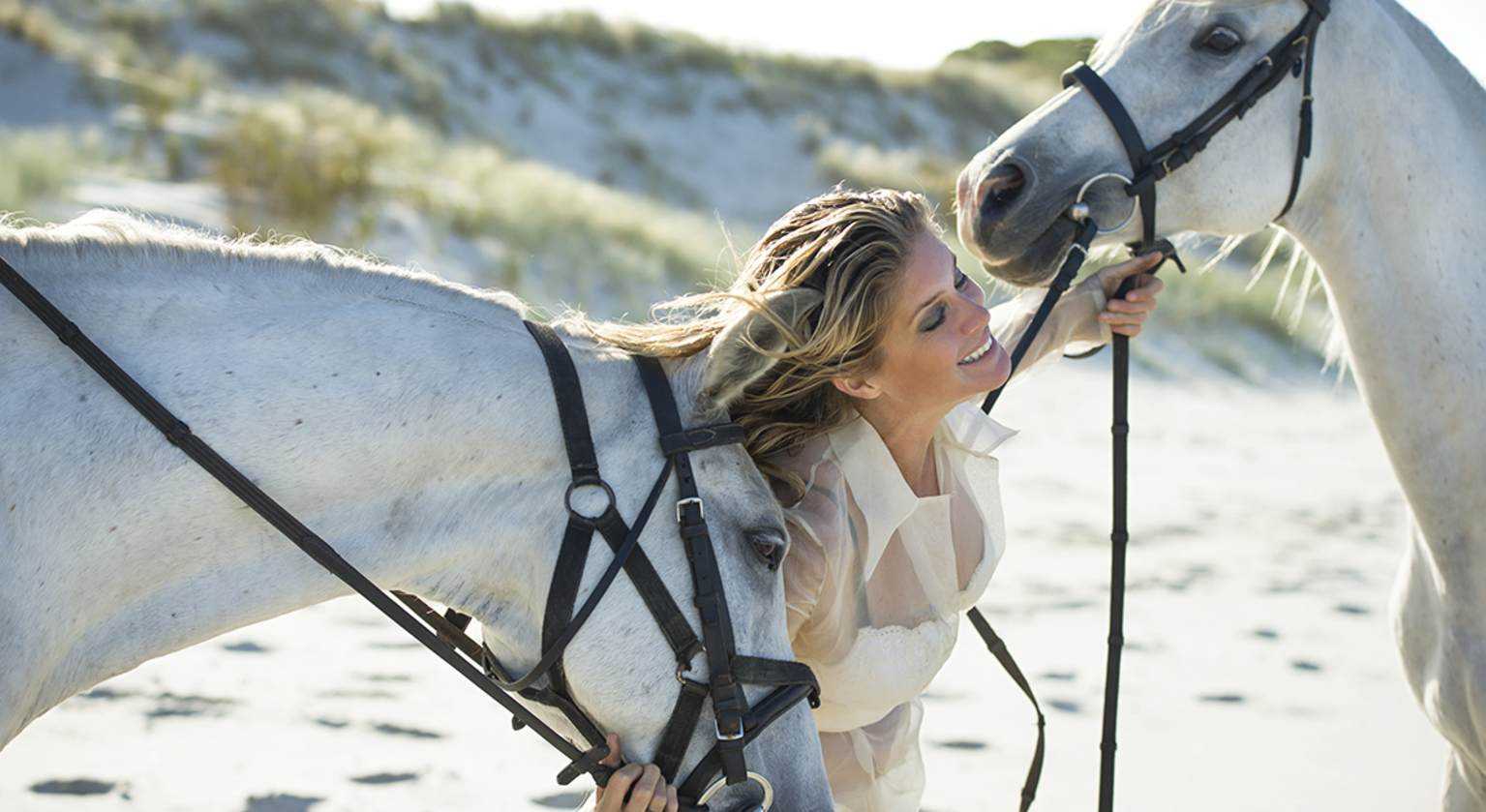 28 Jan

Rachel Hunter
Photo: Monty Adams | Hair & make-up: Leisa Welsh | Styling: Briar Nevile
Supermodel, actress, Yogi, and television personality, Rachel Hunter has spent most of her life under the spotlight. A proud mother of two, Hunter is the host of a popular TV series, Rachel Hunter's Tour of Beauty, which has taken her on a ride to more than 23 countries in search of a higher level of well-being and a new meaning for beauty. With a love for people, animals, and the earth, Rachel Hunter seems to be a permanent vision of what true beauty really means. In conversation, she comes across as a warm and happy person who, despite decades of living in the public eye, has never lost sight of what really matters. In this interview, Hunter opens up about her love and admiration for her children, her connection to nature, and her spiritual journey to greatness around the world.

By Victoria Adelaide | Jan 28. 2019
Victoria Adelaide: You are best known as a supermodel and actress. Was modeling your dream as a child?
Rachel Hunter: My true love is for animals and the earth. In New Zealand where I grew up, our property was in a forest, and I would spend hours there as it felt like home. I also was a dancer from the age of five to about 15. However, I got toxoplasmosis, which is a blood disease that generally affects pregnant women. I was not pregnant, and the disease stopped me from dancing as I had no energy. To get my strength back after being sick for about nine months, I was running on the beach, because I was also an athlete. One day, a photographer approached me and told me I should be a model. I thought it was the most ridiculous idea I had ever heard. I spoke to my mother about it, and it just went from there. I never wanted to be a model; I did not think highly of it. I did the covers of Australian Vogue; I thought I would do modeling for six months, earn some money, and then that would be it.
VA: How did spirituality come into your life?
RH: I believe we're all born this way—spiritual, as this is the word we use. (smiles) It's just a matter of how we connect with it. I think that's the beauty of being human—this innate ability we have to connect to a higher source. I had my first spiritual connection as a youth in the bush of New Zealand. I remember being quite young and thinking, "Wow this is something else." We grew up with many religions born again, Buddhist, esoteric, as well as mum being very intuitive. Tarot psychic readings were something that was part of our lives from early on.
VA: How did the idea of your TV show, Rachel Hunter's Tour of Beauty, come about and what is it about?
RH: I was finishing a TV show in New Zealand, we sat down with the producer, and I expressed my desire to do something that would involve spirituality because it was such a big part of my life when I was young. We got together, and she said, "Oh, you will get back on TV. Spirituality is all very well but you are in the world of beauty and modeling so let's merge the two." Rachel Hunter's Tour of Beauty started like that. We wanted to go into what was beautiful in different countries, in different cultures, in different ways and that's what started the first season. We went to India, Morocco, China, and Brazil—all around the world in 13 different countries. We looked into beauty through food, by meeting people on farms, through medicine, and through spirituality—you name it, we did it! (laughs)
Photos: Monty Adams | Hair & make-up: Leisa Welsh | Styling: Briar Nevile
VA: What is the most surprising beauty tip you discovered?
RH: Four years ago, we were pulling turmeric out of the ground. We had turmeric facials; it was yellow, and, at that time, not many people were used to seeing that—even if it's 5000 years old and its various properties are well known to Indian culture. Also, being on Hainan Island in China, where most people are over 100 years old and seeing their sense of community, outweighed any beauty treatment I came across. It became far more impactful to see people together than reflecting on what cream was going to make you look younger. It might be disappointing, in a way, that there is no super cream, but I'm sure there is one out there somewhere. We found a great sense of community in Greece as well. In India, we got to meet Sadhguru—it was terrific—, and he said, "A joyful face is a beautiful face." That means we can make the whole world beautiful. I was just like, "Drop the camera, drop everything, the show is over; it's done!" because what he said was so true. I've been there, where you dress sexy and you put some makeup on but, in the end, a smile lights the room up. The turmeric and all those oils are amazing, you can get them on the internet but to make a person entirely happy, it's about diving deep within.
VA: You just came back from India, were you working there?
RH: No, my mother passed away about 18 months ago and I wanted to process the grief, so I decided to go to India. You never get over the pain, but I've been training in yoga for about 16 years, and I wanted to go and help move that internal energy through. I went to yoga training in Rishikesh. I spent a lot of time this year training in the Himalayas, learning yoga, meditation, many mantras, chants, and so on. I needed to find the trunk, like a tree, not just the branches. It solidified that for me, I will be forever growing.
VA: You've been practicing yoga and meditation for many years. What did it change in how you relate to yourself?
RH: It's funny; with meditation, thoughts arise that can seem unsettling and frustrating. However, the more you sit and let them rise and fall away, you realize the ebbing and flowing of thoughts. For example, an anxious thought can arise but, by taking deep breaths, it lessens and falls away. Then, when another arises, it falls away. Eventually, the mind becomes still. Following the breath, inhaling and exhaling with the eyes closed and focusing inward helps stabilize the mind. Adding a mantra can help this process of stilling the mind. So Hum is a lovely mantra I use. "So" meaning 'I am' on the inhale and "Hum" meaning 'that or all that is,' on the exhale. This allows you to feel the ebbing and flowing of the breath and your life force, eventually allowing yourself to deeply drop in and be still. It's different from everyday meditation. Some days, I'm restless; some, I'm peaceful. Such is life. Retraining that part of the mind and creating that space for yourself takes practice as with anything. Yoga has been in my life for nearly 16 years, and I just finished my 500 hours in India in the Himalayas. It has been an amazing process. The yoga creates great space in the body for me and has been an incredible entry point to a better understanding of myself.
VA: You are the mother of two, Renée and Liam. You were a dancer; how does it feel to see your daughter pursuing that dream?
RH: She went and studied dance in London. And even if she does modeling, dancing has been her great love from a very young age. She is so classic and chic in how she moves, and it's just beautiful to watch. I didn't have anything to do with it; it just ran in the family—my aunties went away dancing overseas. However, she is just stunning and carved her own path with lots of integrity. Liam, my son, is an ice hockey player. So, it was this amazing dance when they were growing up, it was like a tag team—when ice hockey season was over, it was dance season. Liam has played ice hockey since he was five years old. He ended up leaving home at 17 and played in Spokane with the WHL, then for the ECHL and, finally, over to Europe. He's currently taking some time off.
VA: Do you have a routine?
RH: Yeah, I meditate in the morning and at night. Night time for me is really peaceful. I did a full moon meditation last night around midnight and, funnily, it kept me awake until 4 o'clock in the morning. (laughs) All I could think about was not sleeping through the alarm. (both laughing) I usually do something for the new moon and the full moon and I meditate and read every single night.
VA: On experiencing those different cultures, did they change your perspective?
RH: I didn't consider myself an ignorant person. Sometimes, we think we know what we are talking about yet when we actually meet the people that have experience, we finally understand from their perspective then our hearts open, we listen, and we learn. That was an incredible part for me because, with the news that we're given, with the internet and everything, someone can describe something to you but until you go out and actually feel the leaf or smell the flowers, you haven't experienced them. From experience, you almost don't need to tell the story because it lives within you. When I teach yoga, I don't teach anything unless I spend a lot of time with different prayers or different breath work so I can really express what I went through. Meeting people such as Rania in India, whose family has been involved in Ayurvedic medicine for centuries, gives you a sensation of calmness, safety, and understanding. Being in the Rastafari culture, understanding their love and passion for animals and for different herbs, you go, "I get it!" because you experience it and see the love they have for what they're telling you. So yes, I'd say that was my biggest lesson.
...someone can describe something to you but until you go out and actually feel the leaf or smell the flowers, you haven't experienced them.``