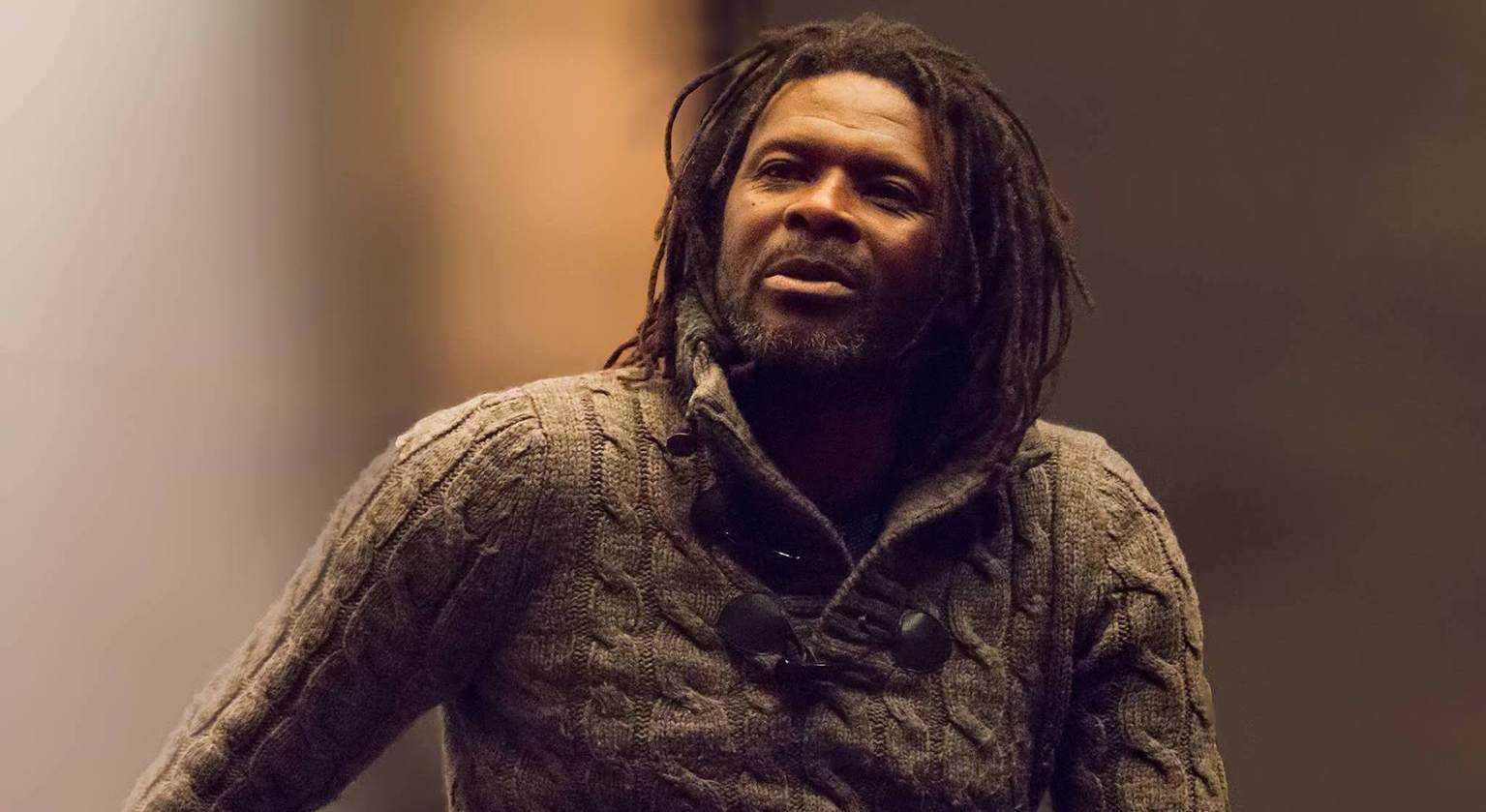 05 Oct

Emmanuel Pi Djob

A voice shaped by Gospel, a charisma that swept audiences off their feet all over the world, Emmanuel Pi Djob was born to be a star. A talented musician Djob's greatest gift is undoubtedly his innate ability to communicate love and to connect with other human beings wherever he goes.

By Victoria Adelaide | OCT 23. 2017

Victoria Adelaide: Mr. Djob, can you tell us a bit about your background?
Emmanuel Pi Djob: I was born and raised in Cameroon. I lived there until the age of 20, and during those years, I taught myself music while continuing my studies. I came in France to study and at the same time to develop my career as a musician. In Cameroon, I was already singing Gospel, so when I arrived in France, Gospel was my first musical experience, then it broadened to various styles, Reggae, African music…etc. Today, while I'm still doing Gospel, I also have a band that sings my own compositions, a mix of soul and African music.

VA: You said that when you arrived in France, Gospel was not very popular and was quite nonexistent in the city of Montpellier where you settled. Since then, you highly contributed to popularize this kind of music. Did you notice a big evolution in the way Gospel music was received? Has it become more popular today?
EPD: Oh yes, I saw a tremendous evolution. Just to mention Montpellier, the city I moved to 15 years ago, there wasn't a single band when I arrived; nowadays, there are about 20 different bands, 6 of which are actually very good. So yes, there has been quite an evolution. These changes took place in France and also in Spain where I performed.

VA: Do you think the French audience is ready to embrace a style of music that is not part of the local culture?
EPD: There has been a clear evolution. The French audience was already sensitive to Gospel music, because it had been in contact with American and Afro-American cultures since the 40s, I should even say since the 1920s actually. Gospel arrived in France in the late 50s, with bands such as 'The Golden Gate Quartet'; they were always sold out everywhere they went. So, the audience is sensitive to this style of music. Now for some more recent bands like the one I've got for instance, we have noticed that in our concerts we have a very enthusiastic audience of all ages. Even if the music that is sung is in English, even if it refers to concepts that are rejected by secular society, its impact has not weakened, and people find this out for themselves, as if there were a need for them to dive into something spiritual. On top of that, vocally, Gospel is a music of quality; so despite finding a religious message, they find quality music. And this is why the audience love Gospel even if generally they are allergic to religion.

VA: Are you from a very religious family?
EPD: Oh yes, the Gospel that I sing comes from my spiritual journey. For me, Gospel is not a style of music, it's a way of being that comes for my childhood. I have been singing Gospel since I was twelve years old, in church, not like a singer on stage, but in church.

VA: Is it a way for you to get closer to God, to the Divine or to humanity?
EPD: I would say to get a bit closer to myself. God enables us to get closer to ourselves, at the core of who we are, because I believe that God is within us. He is not lost somewhere in the sky, he is within us.

VA: You lead a lot of masterclasses. What do you love the most when leading them?
EPD: The most interesting aspect for me is that, for the showman that I am, leading masterclasses is a different way of meeting the audience, a more intimate way of connecting, because then you are close to them, you can exchange with them, speak about your art, take the time to share music with them. It is a different experience when you are on stage. I also believe that I have within myself this love of sharing what I have learned from others, sharing the musical or historical knowledge that I have received from others before me.

VA: A few years ago, you decided to start a solo career. Why didn't you take the leap earlier?
EPD: I think it was the right time and I was ready for that. I played with bands for years and I felt that I needed to express myself, to go solo. It was an urgent need for me at that time. I think with maturity, there are things that we want to say solo, a way we want to position ourselves that becomes more defined, clearer, and playing under my own name rather than under the name of a band was the way I wanted to position myself.

VA: You gained notoriety when singing in 'The Voice'. How did you experience celebrity?
EPD: In the beginning, it was not easy. Gospel music, even if it's appreciated, we don't see it every day on TV, it's a bit 'underground', and suddenly my life was exposed, every five minutes people stopped me on the street. Then I tried to tell myself that it is a character that people saw, that it was not me, and that helped me to experience it better. As long as you know that it's not about you but the image that people perceive of you, it makes things easier. But for someone who like discretion, it's not easy at all.

VA: Last year, you produced your concert at the Zenith of Montpellier with more than 500 backing vocalists and musicians and thousands of people in the audience. How did you manage to produce such a show and what has the feedback been so far?
EPD: The first thing was an amazing DVD of the show, that I use to introduce myself. Then with the experience that I gained, now I know who I want to work with (smiles) and who I no longer want to work with, and I've learned that I can count only on myself. And then of course, there are people that I met who now know that I can perform on stages of that caliber. As long as you haven't been seen on a stage like the Zenith, people always doubt your ability to fill venues that big, especially if you do not have the support of big record labels.

VA: During your concert at the Zenith, everything was translated into sign language. Is this something you are sensitive to?
EPD: Yes, I am sensitive to disabilities. Disabilities remind me of the privilege that I have to be well, to have all my senses that work pretty much normally. I have been doing this for several years already; when I give a big performance, I organize its translation into sign language. And I think it's visually beautiful.

VA: When I look at you, I see a man who is not waiting for opportunities to come his way, but who dares to create his own luck and opportunities. Is this an aspect of your character, a life philosophy for you?
EPD: It's a constant in my life. No regrets, and never to tell myself 'I could have, I should have'. Either I can, and I do it, or I don't do it and I don't regret anything. As it happens, I absolutely had to do it, whether I had help or not, I had to do it, and I did it. I am proud of that and yes indeed, it reflects my personality quite well.

VA: Do you position yourself as an activist, a socially conscious artist?
EPD: I position myself as a socially conscious human being. For me, being a singer is only one way of expressing myself. The question for me is, am I sensitive to the evolution of the world, to what I see around me? Yes, and the medium that I use, singing, helps me to express that. If this is what people call being a socially conscious singer, then yes. But it's not because I sing that I am an activist; it's because I am a human being of African origin. In my opinion, people of African origin are a bit more sensitive than others to the way the world operates, because most of the time, the less affluent people, who are the majority, suffer, and I am a part of these populations.
Photo Gallery Credits: Photo 1: Alain Ngann / Photos 2 & 3: Christelle Wissen
VA: You have decided to release a Deluxe version of your last album 'Get On Board', why?
EPD: Because I felt that the first version was not a totally accurate reflection of me. I couldn't be there for the mix; some choices were made that I would not have made. So, when the idea of recording a new album came up, I felt really annoyed that this album, which is a good one, would end up like this in a drawer. So, I worked on these songs again; I remixed them, re-recorded some of them, changed the song list to give this album a second chance to be more in line with who I am.
VA: You are already working on your next album to be released in 2018, 'Exile Radio', featuring artists such as Manu Dibango, amongst others. Can you tell us a bit about this project and its topic?
EPD: The topic is exile, the fact that I and other African musicians that I know, musicians from other countries, other regions of the world, can come together, for example in Europe, to rebuild who we are, our unity, our music, to adapt to the context in which we live. To me, this form of exile is bearable, because elders experienced this before us. Their music and their example help us to stand up and to believe. Artists like Manu Dibango, Myriam Makeba and many others are the people who help us believe that anything is possible.
VA: Your voice gained a lot of soul and depth compared to the way it was when you started. Did you do a lot of vocal training?
EPD: That is due to several things, to the vocal work that I did, and that I still do, and also to the thickness that I've gained in life. I went through several phases in my life and I think that has somehow impacted my voice; this is an adult voice, a mature voice now, not the voice of the youngster that I was some years ago. I also feel that my voice today reflects who I am quite well.
VA: Can you say that at this stage in your life you have discovered who you are?
EPD: Yes, I'm really close (smiles)
VA: What is your definition of happiness?
EPD: It's loving what we've got.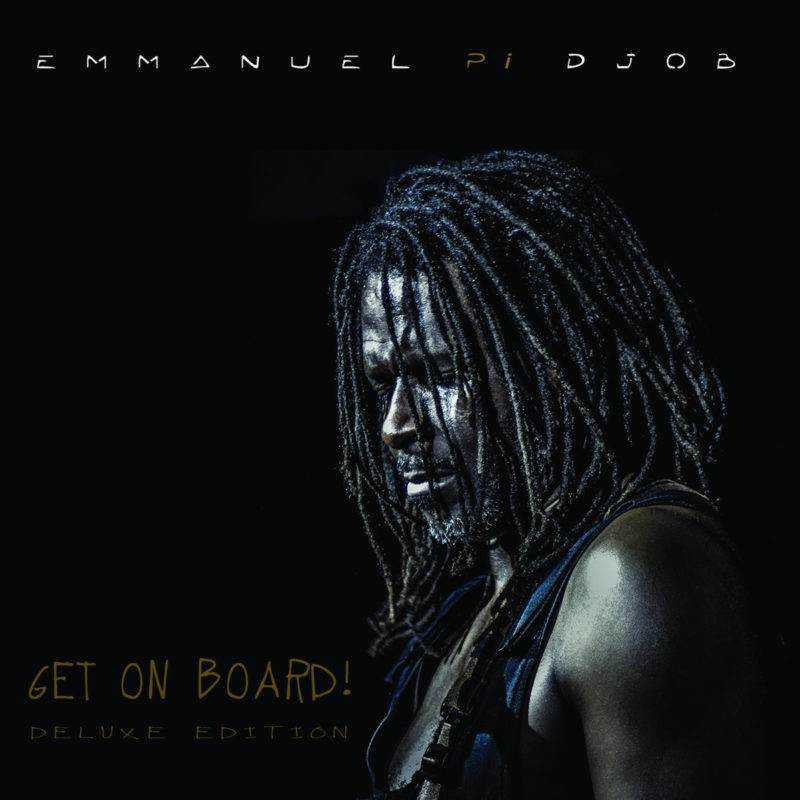 ...it's not because I sing that I am an activist; it's because I am a human being of African origin.``